Bhai ka Birthday!
2022-09-28
More often than not Google celebrates the birthday of famous figures by showing their picture on its front page. I was surprised to see that there was no image of Bhagat Singh on the main page today. But anyways, its the birthday of our hero Bhagat Singh. For the ones who don't know about Bhagat Singh : He is the symbol of bravery for many Indians and Pakistanis. Dude was born in 28 sep, 1907 and in his adulthood he became a nightmare for 'samay di sarkar' (British government which was ruling India back then) He was such a pain for the government that they hanged him on 23rd march, 1931. At the time of his martyrdom he was only 23. Twenty Three! In such a short life he was able to create massive impact on India's resistance for freedom, that even after almost a century he is still being remembered and respected by millions.
Now I don't see the need of writing all of the things done by Bhagat Singh in this post. But one thing I should share is that Bhagat Singh was convicted of the murder of John Saunders and Channan Singh (which were done to take revenge). Rest you can find on the wikipedia page.
I think there is one thing of Bhagat Singh's fan which can be criticised that they only see one side of Bhagat Singh i.e his bravery. But negelet other two qualities - his iron will and sharp intellect. As Jawaharlal Nehru said "He became a symbol(of bravery); the act was forgotten, the symbol(of bravery) remained." On these two things (will and intellect) I would like to put some light on.
Fortunately, most of the things which Bhagat Singh wrote survived and passed on. When I read those texts and saw at what age he has written them and compared that with what other freedom fighters were thinking and writing at that age, I found huge differences. For me, its hard to believe that a 16 year old boy can write something like this:The Problem of Punjab's Language and Script (It was written for a competition which he won and received a price of 50 rupees.)
Not only writing, our hero was an avid reader too. By the age of 18 he had read Karl Marx, Mikhail Bakunin etc. at the time when reading was an expensive hobby and avaliablity of books was difficult. No doubt he was left leaning (or even anarchist). Pretty natural thing for a young intelligent boy in first half of 20th century India. He was such a bibliophile that even on his last day, when he was about to be hanged, he was reading Lenin's book. The book he asked as his last wish from his lawyer. It is said that the management of jail allowed Bhagat Singh to read and write as they were also aware of his intellectual abilities.
Bhagat Singh was so much influenced by Mikhail Bakunin that he became an atheist, in order to show reluctance to any kind of authority. One idea which Bhagat Singh followed is that anyone can be wrong irrespective of there position/power. In his last days people who were close to him said that "you will start to believe in god once your end will come near and you will start to fear death". But Bhagat Singh being Bhagat Singh, wrote an essay on Why I am an Atheist
In his last moments when he was asked to remember God, he politely declined and according to the memoirs available he said this:
"Sardarji, I did not take His name all my life. In fact, when I saw how the poor and the oppressed were being treated, I even rebuked Him. Now if I pray to Him, when death stares me in the face, He will say this man is a hypocrite and a coward. So, what effect will my prayer possibly have on Him? If I don't change my opinion, at least He will concede this man was honest."
For me Bhagat Singh is a rare human created by nature (see I can't say God for obvious reasons) with the combination of bravery, intellect and iron will.
One more thing I would like to share is a scene from the movie "Sardar Udham Singh" (Sardar Udham Singh was a fan and friend of Bhagat singh who took revenge of Jallianwala Bagh's massacre by killing Michael O'Dwyer) The scene goes something like this:
Interrogator: (says something bad about Bhagat Singh)
Sardar Udham Singh: What were you doing at the age of 23?
Interrogator: (confused by the question.) "At the age of 23?"
Sardar Udham Singh: yes.
Interrogator: "I was just married...I was youngest detective constable in the force...happy days."
Sardar Udham Singh: "ha..so don't talk anything about Bhagat Singh. You know nothing about him"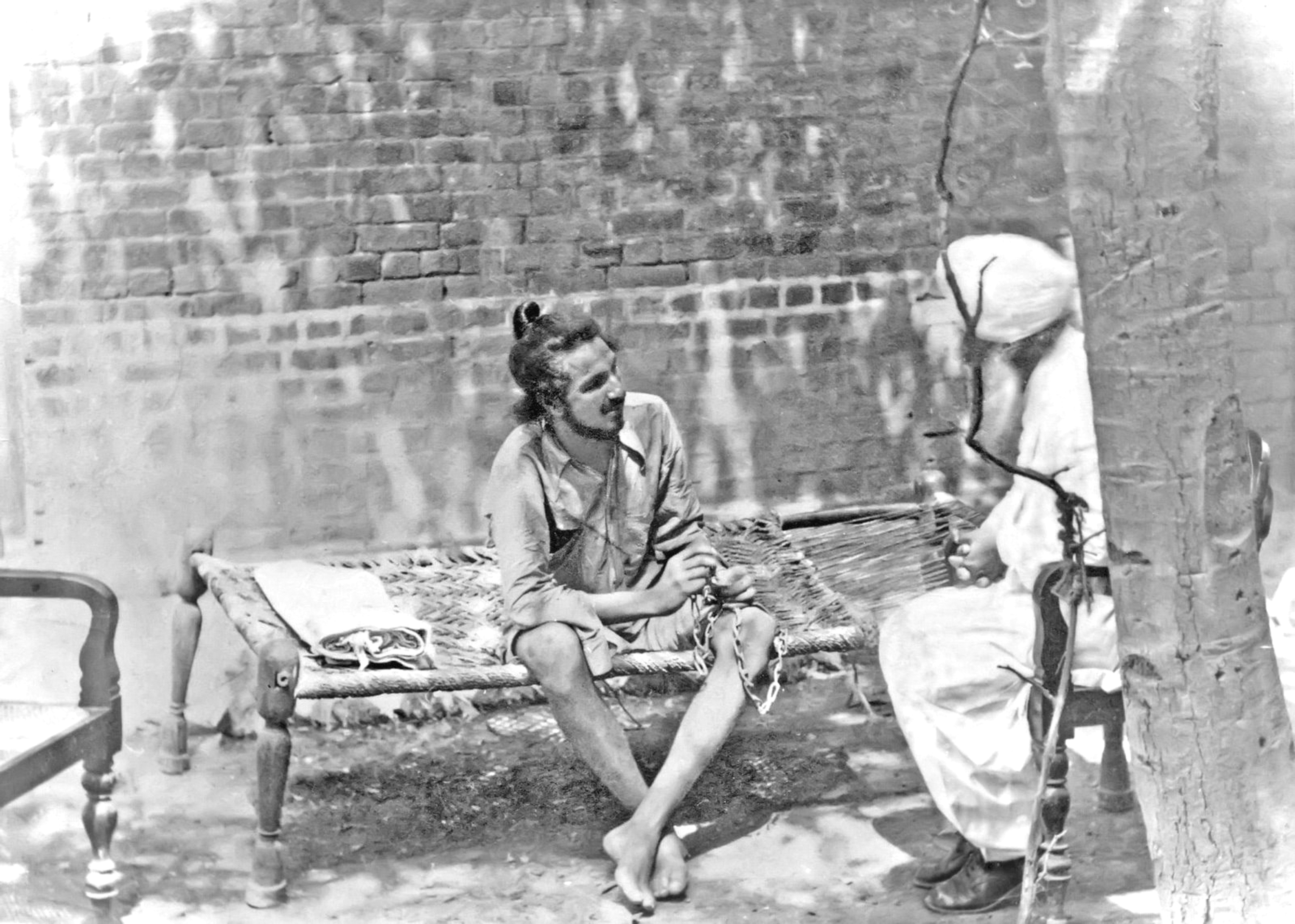 ---